Diario De Mexico
Blog site Diario De Mexico features ShaLaJa swimwear in their recent blog from new york fashion week: Red carpet and show recap!
dear body magazine
"Black Queens Catwalk on Glass Ceilings"
shalaja swimwear is creating its own lane as the new brand taps into the fashion industry as a colored women !
Voyage ATL
"ATLs Most Inspiring Stories"
Introducing ShaLaja swimwear as one of the hidden gems in atlanta! Get to know the brand!
AZ FOOTHILLS MAGAZINE
GET TO KNOW THE TRENDSETTING DESIGNER PERSONALLY... TAP INTO THE MIND OS SHAQUOYA JACKSON-ISHMAN.
GITANA STYLING BLOG
THE FASHION BUSINESS STORY OF SHALAJÁ REVEALED ON GITANA STYLING BLOG. CHECK IT OUT TO READ ALL ABOUT IT!
FABAZ MAGAZINE
SHALAJÁ SWIMWEAR FEATURED AS ONE OF PHOENIX FASHION WEEK'S FABULOUS EMERGING DESIGNERS!
Imagine Magazine
Tap into the #RealityCanWait Campaign #ShalajaSwimwear featured in IMAGINE Style Magazine in our beautiful Color Block Onepiece
Sheen Magazine
Shop the Shalaja Swimwear Capsule Collection as Featured in Sheen Magazine
Rebel Lifestyle Magazine
Learn more about the Designer and Founder of #ShalajaSwimwear: Shaquoya Jackson in this Rebel Interview piece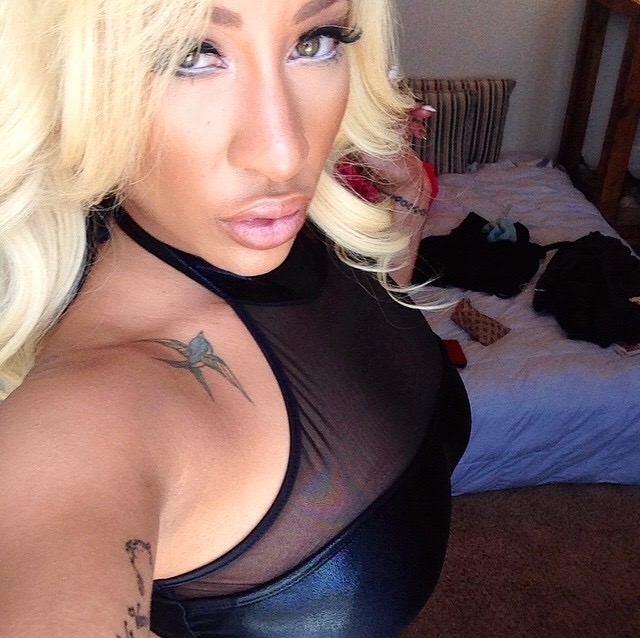 CELEBRITIES
Hazel E in our Black Chic Monokini piece filming for VH1's Love & Hip Hop Hollywood
CELEBRITIES
Recording Artist Lola Blanc wearing exclusive #ShalajaSwimwear piece for her Album Cover
CELEBRITIES
Teairra Marie in our hot Milky Way Monokini filming for VH1's LHHH
GQ Magazine
Model Melissa Haro, known for her appearances on Project Runway, VH1 and Access Hollywood is featured in July 2015 issue of GQ Magazine Mexico wearing #ShaLaJáSwimwear Luxury One Piece.
Kiss Magazine
Why Reality Can Wait...? Read the Full Shalaja Swimwear Q&A Interview in Kiss Magazine
Shustring Magazine
Summer heats up with Shustring Magazine's hot swimsuit issue with Romeo Miller wearing exclusive #ShaLaJáSwimwear Men's swim trunks
CELEBRITIEs
Playmate Kennedy Summers shoots campaign featuring exclusive #ShaLaJáSwimwear pieces
CELEBRITIEs
Nia Riley in #ShaLaJáSwimwear filming for VH1's LHHH
Estela Magazine
Shalaja featured in ESTELA Magazine with this Mediterranean Maiden inspired presentation.
Kontrol Magazine
See and Share our #ShalajaSwimwear feature in Kontrol Magazine
Ellėments Magazine
This Cool and Sexy Hounds Tooth Print instantly makes you the center of attention at pool! Check out our feature in Elements Magazine!
CELEBRITIES
Terry Vaughn revealing her baby bump in #ShalajaSwimwear Two Piece Bikini